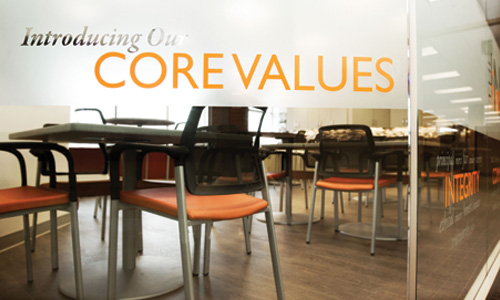 www.bmf.cpa
Life After College: A Letter to My College Self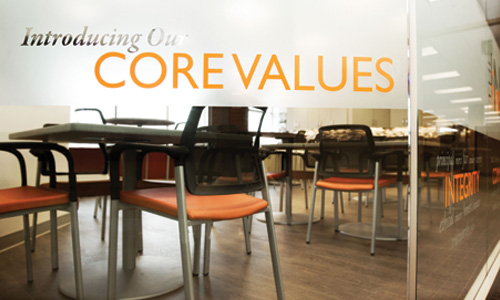 Dear College Travis,
As a college student, you'll spend many restless nights studying for that big exam the next morning or trying to finish a semester-long project the night before it's due. In these four years, you might even start to wonder whether it will all be worth it at the end of this journey. So I'm here to let you know that all your hard work will pay off, but just because you get a degree doesn't mean it's time to rest. Just in case you're having trouble keeping your foot on the pedal, let me give you some perspective into what's in store for your future self and that all the hard work eventually pays off.
2015 – Senior year college
I know what you are thinking right now. Both your brothers became welders and no one in your family knows the accounting equation. Is this really the right career path for you? Who will you go to for help when things get hard if they can't relate to anything you are asking?
And then there's the fear of interviewing and endless praying that a company will take a chance on you when you don't have much experience. You'll interview at a few firms and realize this isn't what you thought it would be. And let's be real when someone tells you that you'll be working 12 hours a day or until your brain can't take it anymore, it's going to sound like the worst career choice.
Then you'll interview with BMF. Be sure to talk to Kris Brown about work/life integration. He'll explain how you'll be challenged every day and learn the different aspects of accounting. He'll reassure you that you won't just be there scanning and faxing papers all day, you'll be contributing as part of a team. And outside of work, you'll do some amazing things – sports teams, charitable events, activities and more. But most importantly, Kris will tell you about the people at BMF being not just coworkers, but friends, and that's something that you'll always remember.
2016 – First busy season
Congratulations – you got the job! Now for the dreaded "busy season" that everyone talked about in college. After working on five engagements, you'll realize this busy season talk isn't the worse thing in the world. Yes, you work a good chunk of hours every week, but it doesn't seem as bad as they made it sound. Maybe it's the people you work with? Maybe this whole accounting thing is actually fun? Maybe you're just a bozo new staffer and have no idea what you are talking about? Check in next busy season and then we'll see what you'll have to say. Just remember to make sure to keep your shirt tucked in, and it wouldn't hurt to buy some dress shirts that fit.
2017 – Second busy season
It's been a year and you have some work clothes that fit. You have a second busy season under your belt and a lot more responsibility. You learned a lot of new things and are working with an amazing group of clients and coworkers. Yes, working long hours isn't something anyone wants to do, but that is the industry no matter where you go. Accounting is accounting, but there is only one BMF and you will not find a work atmosphere like this anywhere else.
I'm sure even Lebron James has some work-related stress from time to time, especially when it comes to figuring out a way to beat the Golden State Warriors. But, we'll remain confident that he'll figure it out and the Cleveland Cavaliers will be the 2018 Champions.
June 2017 – Post busy season
I know you're a quiet person and don't have much experience with networking or interacting with new people. In school, class presentations were scary. But BMF will provide some great opportunities to get to know more people – both at work and in the community:
Portage Lakes Polar Bear Plunge, e3 Committee, 4/15 Party (what happens at the 4/15 party, stays at the 4/15 party), UDS Basketball Tournament, and the Corporate Derby Challenge are certainly highlights of the BMF experience, just to name a few.
July 2017 – Present
The biggest take away from your first year and a half at BMF: don't make the IT guys angry or else you end up with a wireless mouse that has flower stickers all over it and Kevin Jackson will claim that "this was the only mouse they have left." You'll have done things that will push you to the limits here, including being the designated screw holder for Trevor while building the derby car because you don't know how to use a drill. So, remember to make BEST FRIENDS with all the IT guys on the first day and always keep them happy. Also, if your laptop gives you problems, try rebooting it first before you call them.
You will learn a lot of new information during your years in public accounting so don't be afraid to ask questions. At BMF, you can find help from anyone all the way up to the partners. You'll have a lot to learn and will make mistakes, but at the end of the day just remember you never got every question right on your exams in school, so being perfect and afraid of making mistakes just isn't you.
"Rest at the end, not in the middle."
-Kobe Bryant
Conclusion
Kobe was right: all the hard work has paid off but you still have a lot more to do on your journey. So never forget "Rest at the END, not in the Middle." You will question whether you need to change who you are outside of work, but rest assured, you will always be the Marvel-loving-gamer-sports-playing-boy outside of work as you are now. You can even go out with coworkers to fancy places and ask the waitress about their chicken finger policy when you don't see any on the menu. Judged? Maybe. But they will accept you for who you are – just a guy from Hartville, Ohio, who enjoys the simple things in life.
You have been a lot of things throughout your life, Travis. You have been an Avenger, Power Ranger and even a Pokémon Master, but I promise you the best thing by far is being a Staff Accountant at BMF.
Best of luck on your journey – Your Future Self
I was once a college student with a lot of questions that I am sure a lot of you are asking yourselves. So, if you have questions about entering the public accounting space or want to know more about my experience, please connect with me on LinkedIn or contact me at:
Travis R. Werner
Staff Accountant, Assurance and Advisory Services
330.573.1552
Email
Travis R. Werner?>
Manager, Assurance and Advisory Services
330.576.1552
twerner@bmf.cpa
About the Authors
Subscribe
Stay up-to-date with the latest news and information delivered to your inbox.
Related Articles