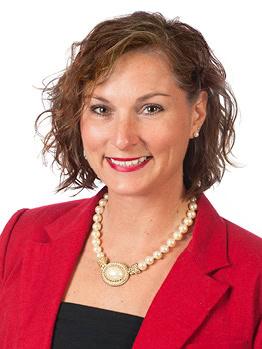 Stephanie excels in developing innovative solutions to enhance efficiency and streamline processes at various business levels. As a passionate change agent, she creates systems and ignites transformative shifts to strengthen the firm's capacity and drive change. Known for her enthusiasm, creativity, and organizational skills, Stephanie serves as a bridge connecting people, resources, ideas, and communities, fostering valuable connections.
Stephanie collaborates with firm management to develop and coordinate strategic marketing and growth initiatives. She achieves this by mentoring staff, communicating and promoting the firm's image, cultivating relationships with business partners and community organizations, and actively engaging with the community to inspire and connect associates through networking, volunteerism, philanthropy, board participation, and leadership opportunities.
With over 25 years of marketing and office management experience, Stephanie's previous roles include being the Marketing and Business Development Manager at a regional accounting firm, where she oversaw marketing, staff development, and business development for a team of 120 employees. Before that, she successfully managed marketing and administrative functions for a national retailer's corporate office and 13 branch locations, contributing to corporate growth and expansion efforts.
In addition to her current role, Stephanie is a Gallup® Certified Strengths Coach, guiding individuals to achieve their full potential by leveraging their innate talents. Collaborating with both internal and external professionals, she empowers people to accomplish their priorities, overcome challenges, enhance partnerships, enable managers to drive higher performance, and live their best lives at work and beyond through the application of their CliftonStrengths.
Stephanie frequently presents on marketing, professional development and strengths-based development for CPAs, college students, community organizations and global accounting associations. She also serves as a mentor, coach and passionate champion for women who aspire to advance in their careers. She serves on the board of ACCESS, Inc. and is a member of the Strategic Communications Committee for the Association for Accounting Marketing. Stephanie is a member, advocate and frequent patron of The Nightlight Cinema in Akron and has held leadership roles in multiple Chambers of Commerce while volunteering for various community organizations.
Stephanie joined BMF in 2014.
Certifications
Professional and Civic Memberships and Activities
CliftonStrengths
Strategic
Individualization
Responsibility
Analytical
Communication
Best of the Best We have again been named to the Best of the Best Firms list by INSIDE Public Accounting (IPA) for our notable high performance – a direct result of our intentional growth strategy for success! READ. Read More >>
We are excited to announce that we have been named to the 2023 Best of the Best Firms list by INSIDE Public Accounting (IPA), an award-winning newsletter for the public accounting profession. Comprised of more than 50 metrics, Best. Read More >>
It is with a great sense of pride and excitement that we announce the promotion of the following outstanding individuals across our Northeast Ohio team. Management Promotions Megan L. Kishman, CPA, senior manager, has extensive public accounting experience with. Read More >>
All Posts by Stephanie