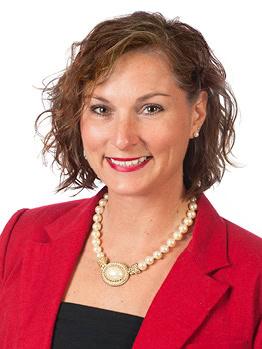 Stephanie thrives on developing innovative solutions that increase efficiency and streamlines processes across a multitude of business levels. She is a change agent that is passionate about creating systems and igniting shifts that build the overall capacity of the firm and foster change. Well-known for her enthusiasm, creativity and organization, she is a connector of people, resources, ideas and community.
Collaborating with firm management, Stephanie contributes to the development and coordination of the firm's strategic marketing and growth initiatives. This is accomplished through a variety of practices, including mentoring staff in their professional growth and development goals, communicating and promoting the firm's voice and image, both internally and externally; blending content and messaging through social media, website development and traditional marketing efforts; relationship development with strategic business partners and community organizations; and maintaining a strong presence in the community to connect, engage and inspire the firm's associates with networking, volunteerism, philanthropic involvement, board participation and other leadership opportunities.
Bringing more than 25 years of marketing and office management experience to the firm, Stephanie's prior experience includes serving as the Marketing and Business Development Manager at a regional accounting firm for eight years where she managed the marketing, staff development and business development efforts for a team of more than 120 employees. Before that, she was responsible for managing the marketing and administrative functions for a national retailer's corporate office and 13 branch locations, aiding corporate growth and expansion initiatives.
Along with her current role, Stephanie is a Gallup® Certified Strengths Coach, helping people accomplish great things by doing what they naturally do best. Engaging with both internal and external professionals, she focuses on helping people accomplish what's most important to them, overcome obstacles, transform partnerships, empower managers to inspire greater performance, and help people to live their best lives at work and everywhere else using their CliftonStrengths.
She frequently presents on topics related to marketing, professional development and strengths-based development for CPAs, college students, community organizations and global accounting associations. She serves as a board member at ACCESS Women's Shelter, Summit Artspace, and has served in various leadership capacities for  multiple Chambers of Commerce and as a volunteer for many community organizations. She is a member, advocate and frequent patron of The Nightlight cinema in Akron.
Stephanie joined BMF in 2014.
Certifications
Professional and Civic Memberships and Activities
CliftonStrengths
Strategic
Individualization
Responsibility
Analytical
Communication
Listen to the interview with Ray Horner, Program Director at WAKR. We are excited to announce that Richard C. Fedorovich, our Executive Chairman, has been selected as the 2023 recipient of the H. Peter Burg Economic Development Leadership Award,. Read More >>
We are excited to announce the following associate promotions across our Northeast Ohio team.  To Senior Manager Joseph W. Blaha, CPA, Assurance & Advisory Services. Joe serves clients in diverse industries, including manufacturing/distribution, construction, professional services, retail, and employee. Read More >>
Welcome our Newest Partner! BMF welcomes with pride and purpose, our newest partner, Dana Mountjoy!  Read Story New Associates We are excited to announce and welcome the following additions to our professional staff. Jenny Bonds joins us as an. Read More >>
All Posts by Stephanie