www.bmf.cpa
Keeping a Weekly Scoreboard
How is your business doing? More importantly, how do you know how it's doing?
Most business owners have a sense of how their company is performing, but relying on instinct doesn't often translate to the bottom line. Without regular reliable reporting, it can be difficult to get a true picture of exactly what's going on inside the company.
Many companies rely on a weekly scoreboard to deliver quick bits of relevant financial information to the owner and his or her management team. While these scoreboards go by many names – flash reports, KPIs, performance reports, financial dashboards – they're all designed to increase knowledge and decrease surprises.
Keep It Relevant
Weekly scoreboards are different for every company. Some manufacturers and distributors live and die by inventory aging by SKU, while made-to-order companies are generally less sensitive to those measures. Some are concerned about an abundance of unpredictable collections; others may have more reliable and steady-paying customers.
In designing your scoreboard, consider the measures that are most relevant and important to your business. Data from your accounting and operations systems should flow through directly to the scoreboard whenever possible.
Keep It Thorough
Be sure to include both balance sheet and income statement numbers. For example, some key performance measures for a manufacturing company might include:
Cash/credit availability – How much cash is available to you right now – as in today – if you need it?
Receivables aging – You can't operate without cash, so keep an eye on receivables collections.
Inventory aging or supply levels – If your business is inventory-driven, how much product is sitting in your warehouse? Should you take measures to move it faster? Custom manufacturers can benefit from a weekly look at supply or specific stock levels.
Profitability – How much do you need to sell each week to actually make money? What's happening with your variable costs that might impact this number?
Product mix and margin data – Where should sales be focused? What product lines are most profitable to you?
Labor output – Do you know figures for shipping unit per labor dollar or per labor hour, or output per machine hour? Stay on top of these productivity numbers and how they change week to week.
Rejection rate – Is quality where it needs to be? If not, you must take quick action to improve.
Segment data – These measures provide numbers and data broken out by profit center, division or product line, which enables accountability for key personnel.
Keep It Simple
Don't complicate your scoreboard with too much information or fancy presentation. If you include too many measures, "scorekeeping fatigue" may set in and users will get lost in a sea of numbers.
The report should take no more than one hour for a bookkeeper or controller to prepare, and it should be ready by a specific time every week – say, noon on Monday. For a quick management review, consider a "stand-up meeting" of no more than 15 minutes to keep everyone on top of the numbers and aware of trends.
Even the most intuitive managers will benefit from a weekly scoreboard. The ability to make quick and powerful decisions based on actual performance numbers will help keep your business nimble and profitable.
We can help you design a scoreboard that's relevant to your business. If you need assistance identifying key performance indicators, contact our experienced team.
James E. Merklin?>
CPA/CFF, CFE, CGMA, MAcc
Partner, Assurance and Advisory
330.255.2448
jmerklin@bmf.cpa
About the Authors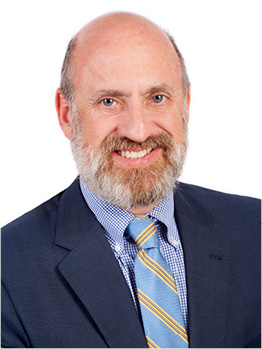 James E. Merklin
CPA/CFF, CFE, CGMA, MAcc
Partner, Assurance and Advisory
Subscribe
Stay up-to-date with the latest news and information delivered to your inbox.