www.bmf.cpa
State Agencies Issue Financial Relief to Ohio Businesses and Workers in Response to COVID-19
The Ohio Bureau of Worker's Compensation, The Ohio Department of Insurance and The Ohio Department of Labor have issued orders and additional guidance on insurance premiums and FMLA requirements for employers and employees in light of the COVID-19 impact. We've highlighted the key areas for Ohio businesses below.
Worker's Compensation Premium Payments Deferred until June 1
The Ohio Bureau of Workers' Compensation (BWC) is announcing that insurance premium installment payments due for March, April and May for the current policy year may be deferred by employers until June 1, 2020, at which time the matter will be reconsidered. This is for public and private employers. BWC will not lapse (cancel) coverage or assess penalties for amounts not paid because of the coronavirus (COVID-19) pandemic. BWC has created a COVID-19 FAQ page to help answer the many questions they are receiving.
Grace Period for Employer Health Insurance Payments
The Ohio Department of Insurance has issued an order giving employers a two-month grace period to pay insurance premiums to their insurance providers. The order says the payments must be interest-free for up to 60 calendar days from the original premium due date, meaning employers can defer their premium payments for health insurance for up to two months. Further, health insurers must allow employers to continue covering employees even if the employee would otherwise become ineligible (thereby being forced onto COBRA) because of a decrease in the hours they work per week.
The Families First Coronavirus Response Act
The Department of Labor (DOL) has moved up the start of the provision date for the Emergency Paid Sick Leave Act and the Emergency Family and Medical Leave Expansion Act to April 1, one day earlier than originally planned. The DOL has helpful resources regarding COVID-19 and the American Workforce which include the Families First Coronavirus Response Act and additional information on Employee Paid Leave Rights and Employer Requirements.
If you have any questions on your insurance or FMLA requirements, your BMF Advisor stands ready to assist.
Visit our COVID-19 Resource Center for the latest updates and resources for you and your business.
James E. Merklin?>
CPA/CFF, CFE, CGMA, MAcc
Partner, Assurance and Advisory
330.255.2448
jmerklin@bmf.cpa
About the Authors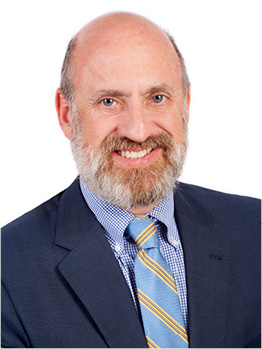 James E. Merklin
CPA/CFF, CFE, CGMA, MAcc
Partner, Assurance and Advisory
Subscribe
Stay up-to-date with the latest news and information delivered to your inbox.