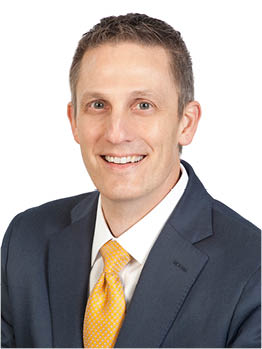 Theodore A. Wagner
CPA, CVA
Serving as Partner-in-Charge of BMF's Taxation Services practice, Tod brings three decades of business management experience to the firm's clients.
Tod delivers high-level advisory services to middle-market businesses and their owners in the areas of corporate and individual tax planning. In working with high net worth family groups and family offices, Tod helps clients align their personal, financial, charitable and legacy goals. His expertise also includes estate and succession planning, business valuation, and represents clients before taxing authorities.
As Partner-in-Charge of Taxation Services, Tod sets the vision and direction of the firm's tax practice, ensuring that the firm's expertise and resources are aligned with the current and future needs of our clients. Tod's philosophy as a tax advisor extends beyond compliance and reporting to include a broader consultative approach that blends financial and business strategy needs into a tax strategy that aligns with the client's personal and business goals.
Along with tax and financial planning, Tod has extensive expertise with mergers and acquisitions including tax diligence, business valuations, negotiation of deal terms, and innovative transaction structuring strategies.
Tod was with Arthur Andersen for nine years, and Libman, Goldstine, Kopperman & Wolf, Inc. for more than 13 years before merging with BMF in 2014. Tod became a member of the firm's Executive Committee in January 2021.
Specializations
Mergers and Acquisitions
Succession Planning
Pass-Through Entities
Trusts and Estates
Education
Certifications
Certified Public Accountant (CPA)
Certified Valuation Analyst (CVA)
Professional Service Memberships
Civic Memberships and Activities
CliftonStrengths
Relator
Belief
Responsibility
Learner
Self-Assurance
BMF's status as an independent firm continues to give us a competitive advantage in serving our clients and in attracting and retaining the top-tier talent our clients rely upon. Clients want to know that we're working alongside them in. Read More >>
We are pleased to welcome Stephen A. Mazza, CPA, as a Partner in the firm. Steve has spent nearly his entire career at a regional accounting firm, joining immediately after graduation in 2011 from The University of Akron. Throughout. Read More >>
On March 17 the IRS announced an automatic postponement of the tax filing deadline from April 15 to May 17 "to help taxpayers navigate the unusual circumstances related to the pandemic, while also working on important tax administration responsibilities.". Read More >>
All Posts by Theodore