www.bmf.cpa
BMF Announces the Promotion of Six Associates in Northeast Ohio
We are pleased to announce the promotions of six associates within Northeast Ohio.
Dana E. Mountjoy, CPA
, to Senior Manager, Assurance and Advisory Services. Dana brings nine years of experience at both a Big 4 and national firm, with extensive experience with U.S. GAAP and IFRS procedures, internal controls and small business services, SOX compliance readiness, and technical accounting research for clients in diverse industries, including construction, manufacturing, and employee benefit plans. She works closely with clients to offer recommendations and implement best practices to enhance their operations. Dana serves as a board member at The Blick Center , and holds the position of Chair of BMF's annual United Way Workplace Campaign.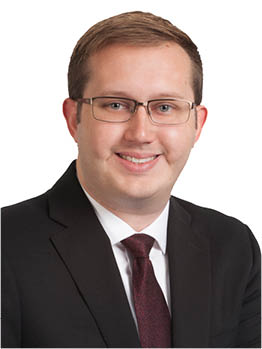 Nathan A Lieb, CPA, MSA, to Manager, Taxation Services. Nate serves a variety of multi-state companies in taxation including public and private C-corporations, S-corporations, limited liability companies, and partnerships. His experience includes providing tax compliance in multiple taxing jurisdictions, consulting and various tax planning strategies, tax due diligence, and compliance with ASC 740 (FAS 109/FIN 48) Accounting for Income Taxes. Nate is part of the 2018 Class of Akron Torchbearers and is a member of the Junior Advisory Board for the University of Akron's School of Accountancy, in which he served as the Secretary for the 2017/2018 school year.
Also receiving promotions:
Jonathan Palay – to Senior Accountant, Assurance and Advisory Services
Travis Werner – to Senior Accountant, Assurance and Advisory Services
Geoffrey Zion – to Supervisor, Taxation Services
Kurtis Thomson – to Senior Accountant, Taxation Services
Subscribe
Stay up-to-date with the latest news and information delivered to your inbox.
Related Articles