www.bmf.cpa
Senate Passes House Bill to Loosen Paycheck Protection Program Forgiveness
As we reported last week, the U.S. House of Representatives approved the Paycheck Protection Flexibility Act to help ease loan spending and forgiveness requirements for small businesses under the new Paycheck Protection Program.
Last night, the U.S. Senate passed the House version of the Paycheck Protection Program legislation, which now triples the time allotted for small businesses and other PPP loan recipients to spend the funds and still qualify for forgiveness of the loans. Among the key provisions is a change in the threshold for the amount of PPP funds required to be spent on payroll costs to qualify for forgiveness to 60% of the loan amount. Leaders from both parties in the Senate pushed to pass the legislation on Wednesday as the initial eight-week window was nearly expired for the first recipients of PPP loans.
Below is a summary of the legislation's main points.
PPP borrowers can choose to extend the eight-week period to 24 weeks, or they can keep the original eight-week period. This flexibility is designed to make it easier for more borrowers to reach full, or almost full, forgiveness.
The payroll expenditure requirement drops to 60% from 75%.but is now a cliff, meaning that borrowers must spend at least 60% on payroll or none of the loan will be forgiven. Currently, a borrower is required to reduce the amount eligible for forgiveness if less than 75% of eligible funds are used for payroll costs, but forgiveness isn't eliminated if the 75% threshold isn't met.
Borrowers can use the 24-week period to restore their workforce levels and wages to the pre-pandemic levels required for full forgiveness. This must be done by Dec. 31, a change from the previous deadline of June 30.
The legislation includes two new exceptions allowing borrowers to achieve full PPP loan forgiveness even if they don't fully restore their workforce. Previous guidance already allowed borrowers to exclude from those calculations employees who turned down good-faith offers to be rehired at the same hours and wages as before the pandemic. The new bill allows borrowers to adjust because they could not find qualified employees or were unable to restore business operations to Feb. 15, 2020, levels due to COVID-19 related operating restrictions.
Borrowers now have five years to repay the loan instead of two. The interest rate remains at 1%.
Borrowers can now defer the employer's share of FICA payroll taxes for two years, whereas under the existing rules they had to cease deferrals when they received forgiveness. Half of the payroll taxes will be due in 2021, with the rest due in 2022.
This program now extends the 6-month deferral on repayments of the PPP loan to 10 months.
This bill will clearly open more questions and require more actions by the SBA to clarify issues being impacted, such as how this impacts the SBA forgiveness application and the timeline for application, the handling of bringing back full-time employees by June 30, when to file for forgiveness, etc.
We do not have all the answers at this time and some of the answers don't even exist yet. Our team will be working to understand and absorb all relevant aspects of the bill and will keep you informed on how this impacts your business. BMF Advisors are available to help you address any challenges or questions you have on how this impacts your business.
Visit our COVID-19 Resource Center for information and resources for you and your business.
James E. Merklin?>
CPA/CFF, CFE, CGMA, MAcc
Partner, Assurance and Advisory
330.255.2448
jmerklin@bmf.cpa
About the Authors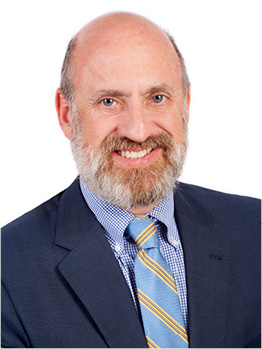 James E. Merklin
CPA/CFF, CFE, CGMA, MAcc
Partner, Assurance and Advisory
Subscribe
Stay up-to-date with the latest news and information delivered to your inbox.