www.bmf.cpa
Keith Libman Receives 2020 Gries Family Award for Community Leadership
We are pleased to announce that Keith J. Libman, CPA, has received the 2020 Gries Family Award for Community Leadership by the Jewish Federation of Cleveland. This prestigious award is presented annually to an outstanding leader who has made a lasting impact on the Jewish and general communities.
Keith has been involved with the Jewish Federation for more than 30 years. In Jewish Federation Cleveland, he serves as a board member, Chair of the Security Committee and member of several other committees. His national leadership roles with Jewish Federation of North America as a board member, Chair of the Audit Committee, Chair Emeritus of Health and Long-Term Care Committee, and a member of the Executive, Finance and Domestic Policy and Government Affairs Committees.
"I feel incredibly fortunate to have been given so many opportunities to engage in our community. It's not only about 'doing good,' it's about the people with whom I've interacted with over these years. This award should truly be reflected back upon all of those people with whom I've had the privilege of sharing our mutual passions for our community."

– Keith J. Libman
In addition to his involvement with the Federation, Keith serves in leadership roles with many local nonprofit boards, including Mt. Sinai Health Care Foundation, United Way of Greater Cleveland, Maltz Museum of Jewish Heritage, Global Cleveland, The Temple – Tifereth Israel, American Jewish Committee, Menorah Park and Karamu House. Previously, Keith was named one of the 18 Difference Makers by Cleveland Jewish News, was honored with the American Jewish Committee's Distinguished Leadership Award and received Menorah Park's David N. Myers Award – all for service to those organizations, the Jewish community and the broader community.
Keith was presented with the award during the Federation's Board of Trustee's meeting via Zoom on August 26, 2020. The award includes a donation to a charitable cause chosen by the recipient. Keith designated his donation to the Jewish Cleveland Coronavirus Emergency Relief Fund and the Diversity Center of Northeast Ohio, and together with his wife, Nancy, matched these gifts.


Theodore A. Wagner?>
CPA, CVA
Partner and Executive Committee Member, Taxation Services
216.373.2519
twagner@bmf.cpa
About the Authors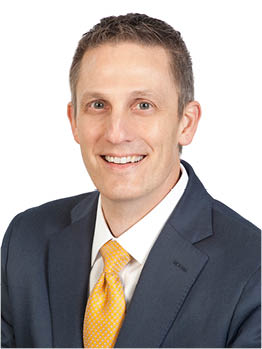 Theodore A. Wagner
CPA, CVA
Partner and Executive Committee Member, Taxation Services
Subscribe
Stay up-to-date with the latest news and information delivered to your inbox.
Related Articles