www.bmf.cpa
News Release: BMF Announces New Governance Structure
see article in Crain's Cleveland Business
ACCOUNTING FOR THE FUTURE:
Richard Fedorovich Moves to Executive Chair Role; Executive Committee to Assume Day-To-Day Operations
Richard C. Fedorovich, CEO and Managing Partner since 1996 of Bober Markey Fedorovich (BMF), a national Top 200 CPA and advisory firm, today announced a new governance structure designed to meet its clients' evolving future strategic needs.
Effective January 1, 2021, Fedorovich will become Executive Chair of the firm, providing strategic support while continuing to serve clients. BMF partners Mark Bober, Cindy Johnson and Theodore ("Tod") Wagner will assume leadership of day-to-day operations and provide strategic direction as the firm's Executive Committee. Firm shareholders elected the committee.
As Executive Chair, Fedorovich remains full-time with his focus on high-end counsel and advisory services to clients, continued business development and advisor for the firm, while providing counsel to the firm's new Executive Committee. Fedorovich will also continue to serve the community through his numerous civic engagements, board commitments and philanthropies.
Rick is an excellent leader and a friend to so many. He carefully weighs the interests of BMF's stakeholders when making difficult decisions. In return, he has won the respect of employees, clients, bank executives and many others in the industry and community."

– Tom Knoll, co-founder and attorney at Stark & Knoll and longtime corporate legal counsel to BMF
The firm revised its code of regulations to accommodate the governance transition. The Executive Committee was created with appropriate checks and balances and with input and approval from BMF's shareholders, an independent consultant, and legal counsel. The Firm's new structure strengthens BMF's over-arching strategic objective to remain independent long term and to provide high-quality, proactive service to its clients.
"Mark, Cindy and Tod were excellent choices to assume leadership as BMF's Executive Committee," said Fedorovich. "They have deep experience, unwavering commitment to exceptional client service and they have brought new ideas and incredible energy to the table to make sure we're moving forward on the right track for our clients."
The Executive Committee members will serve staggered terms under this shared leadership model, a governance practice designed to promote long-term continuity and sustained leadership.
"Our focus is squarely on the future and we have strategically positioned the firm to take the necessary steps to make sure our 60+-year-old firm will remain independent and be around to meet our clients' needs well into the future," said Fedorovich.
About the New BMF Leadership Team
Richard C. FedorovichMark B. BoberCindy S. JohnsonTheodore A. Wagner
Richard C. Fedorovich, CPA
, began at BMF in 1979 after six years at a Big 4 firm. He has served the firm's clients in many roles, as managing partner and CEO, moving now to Executive Chair. Rick serves privately held, middle-market, high-growth clients in a variety of industries. Because of his 40-year history with the firm, Rick has been able to honor founder Stan Bober's legacy while guiding its evolution.
Read full bio
.
Mark B. Bober, CPA/ABV, CFF, CVA
, is the practice leader for the firm's Transaction Advisory Services Group serving private equity groups and equity sponsors throughout the country. He leads the firm's business valuation, litigation support and forensic accounting practice areas and was instrumental in establishing and developing those specialized sectors within the firm.  He also tends to full-service clients of the firm. Mark is a key player in business and the community in Northeast Ohio and is an expert at helping BMF clients implement growth strategies for their companies. He is passionate about giving back to the community, which is a philosophy his father, Stan, ingrained in the firm's DNA.
Read full bio
.
Cindy S. Johnson, CPA, CIT, CGMA®
, a partner in the audit and assurance department and leader of the business advisory services group, provides proactive solutions for BMF clients which have strengthened client relationships the firm has created over the years. Her expertise in business planning and audit, tax and compliance issues are critical to BMF's clients' success. Cindy also leads the firm's Strategic Planning Initiatives. She serves in numerous leadership roles on prominent boards and community organizations and is a leader and advocate for the professional development of women.
Read full bio
.
Theodore A. "Tod" Wagner, CPA, CVA
, serves in a dual role as both managing partner of BMF's Cleveland office and partner-in-charge of BMF's Taxation Services practice. Tod ensures that the firm's expertise and resources are coordinated to meet clients' needs efficiently and proactively. His leadership of the BMF Cleveland office and of the firm's tax practice validate his leadership ability. He is committed to highly responsive service and always acts with urgency and integrity.
Read full bio
.
---
About BMF
Since 1959, BMF has provided clients with quality service and leadership through the dedication and commitment of our most experienced professionals. Serving some of the leading public companies, closely-held organizations, and private equity firms in greater Akron, Cleveland and surrounding regions, our experience spans a variety of industries, including those with multi-state and global operations.
We specialize in accounting, audit, tax, business advisory counsel, litigation support, valuation and transaction advisory services, with focus on privately-held businesses, private equity groups and SEC companies.
BMF was named a Top 200 Firm by Inside Public Accounting in 2019 and 2020 and was most recently recognized by that organization as a "2020 Best of the Best Firm." BMF was among only 50 firms in the nation to receive this distinction.
Stephanie E. Smith?>
Strategic Communications & Engagement Manager, Marketing Department
330.255.2452
ssmith@bmf.cpa
About the Authors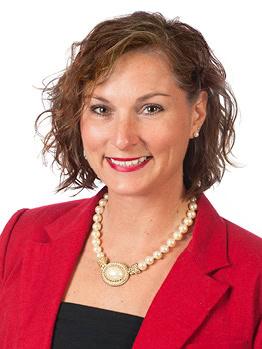 Stephanie E. Smith
Strategic Communications & Engagement Manager, Marketing Department
Subscribe
Stay up-to-date with the latest news and information delivered to your inbox.
Related Articles