www.bmf.cpa
Staff Highlights – Spring 2022
Polar Plunge
19 jumpers bravely took the plunge at the 19th Annual Portage Lakes Polar Bear Club in support of the 2022 Harvest for Hunger campaign! Our team raised more than $7,000, which is part of our full that supports both Akron-Canton Regional Foodbank and Greater Cleveland Food Bank. A big shout out to Ashley Wade and Evan Baschko who literally "jumped in" with both feet to lead this campaign. THANK YOU!
New Associates
We are excited to announce the following additions to our professional staff.
Brandon Enos joins us as a Manager in our Transaction Advisory Services practice, providing financial due diligence and other consultation services to private equity groups, equity sponsors and public companies throughout the country. Prior to BMF, Brandon worked at a holding company as a financial planning and analysis and fuel trading manager, and also worked as an 1811-federal criminal investigator special agent for the Office of Special Investigations which gave him a strong foundation in financial compliance. He received his Bachelor of Science in Business from the University of Colorado Colorado Springs, and his Master of Business Administration from Webster University. Hailing from the Centennial State of Colorado, Brandon's favorite sports team is the Denver Broncos and enjoys volunteering and working with at-risk youth as an educator encouraging and assisting them to obtain their GED or diploma. Welcome to #teamBMF!
Tom Wangler joins us as a Staff Accountant in Assurance & Advisory. Tom graduated from West Liberty University in Wheeling, WV, where he played football and volunteered at the local fire station. Tom began his accounting career at a local firm before moving back to northeast Ohio, where he continued to hone his skills in tax, audit compilations and reviews, 401(k) and nonprofit audits. Tom is a huge Cleveland Browns fan and enjoys working out and camping in the warmer months. Welcome Tom!
Staff & Community Updates
Help isn't just defined in a business context. We encourage our teams to invest in our communities, in each other and in ourselves. Here are some of the ways we're enhancing our efforts to support our local charities by continuing our roles as nonprofit agency leaders and investing in our individual growth and development.
Jessica Tepus has been appointed Treasurer of the Maynard Family Foundation.
Stephanie Smith presented to the Cuyahoga Falls Chamber Women & Wisdom Series on the topic of Intentional Networking: Building Relationships with Purpose and Confidence.
Members of #teamBMF enjoyed an evening sipping sangria and channeling their inner Bob Ross for Paint Your Pet night!
Members of our tax department took their talents to the slopes! We kicked things off by learning the basics, then afterwards we warmed up by the fire with tacos and margaritas.
Stephanie E. Smith?>
Strategic Communications & Engagement Manager, Marketing Department
330.255.2452
ssmith@bmf.cpa
About the Authors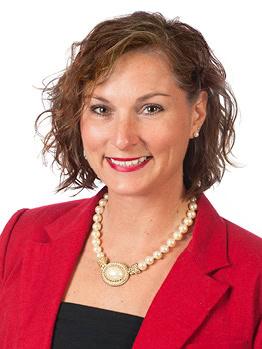 Stephanie E. Smith
Strategic Communications & Engagement Manager, Marketing Department
Subscribe
Stay up-to-date with the latest news and information delivered to your inbox.