www.bmf.cpa
What's Your End Game? The Importance of Succession Planning
If you are like many small business owners, you have worked hard for much of your life to build your company into a successful enterprise.  But have you devoted the same planning and attention to your business' "end game?"  In other words, do you have a plan for exiting the business at some point in the future?
Unfortunately, many owners haven't given much thought to exit and succession planning, despite the fact that every business owner will exit eventually, either voluntarily or involuntarily (unless someone discovers the fountain of youth).  Failing to plan ahead for succession can lead to many problems down the road — not only for the corporate entity itself, but also for the employees, other owners, their families and heirs.
Plan Well in Advance
The best way to avoid these problems is to create and implement a succession plan well in advance of your expected exit from the business. Most experts recommend starting at least five years before you plan to leave, which should give you ample time to align the business' strategies with your post-exit goals.  It is also important to involve all members of your advisory team in the succession planning process; your attorney, accountant, investment advisor, insurance professional and advisory board members all bring a unique perspective to help you shape the various facets of the plan.
The first step in the process, and often times the most difficult, is identifying your goals and objectives for after you leave the business.  These goals obviously incorporate financial factors to ensure that you can maintain your desired lifestyle, but there are also many non-financial questions that should be addressed, including:
How will you be "fair" to children working in the business and children not working in the business?
How do you want to protect/reward employees who will be impacted by your exit?
Do you have any charitable objectives?
Is there a non-financial legacy you want to pass along to the next generation?
After answering these questions, you'll want to select an exit strategy that aligns with your long-term goals.  For example, will you want to sell the company to an outside strategic or complementary buyer or a private equity firm?  Sell the company to insiders via an Employee Stock Ownership Plan (ESOP) or Management Buy-Out (MBO)?  Transfer the business to family members and heirs?  Engage in a leveraged recapitalization of the company and retain an ownership position?
The Importance of Preparation
Once a strategic direction has been determined, it is important to conduct an honest evaluation of the business' readiness for that eventual transaction and identify areas which can be improved to maximize value.  For example, is management depth adequate?  Are large amounts of revenue and/or profits concentrated with just a few key customers?  Are there potential weaknesses in underlying systems and processes?  Do the financial statements provide an adequate level of assurance to potential buyers, or should they be upgraded to a review or audit?
It's also important to proactively manage the transition of relationships.  In many closely held businesses, the owner possesses a significant number of the key relationships with clients and vendors. Therefore, it's critical to create a structured plan and process for how these relationships will be transitioned to new management once you have left the company.  Not doing so could potentially diminish the enterprise value and possibly derail negotiations with potential buyers.  The process of identifying and training future managers and executives should start early in the succession planning process.  Take appropriate steps to secure their buy-in to the plan, including possibly offering equity opportunities or other incentives in exchange for a commitment to remain with the company for an assured length of time after your exit.
Make sure you talk about your plans with those closest to you.  While this may seem obvious, many business owners don't discuss their plans and reasoning with their spouse, children, or key management until a transaction is under way.  Nobody likes surprises, and relationships can be strained when plans don't align with expectations.  You may also discover that your exit plan might need to be adjusted if it doesn't fit with their goals and objectives.  For example, you may be counting on a family member to run the business, but they are planning to leave in pursuit of other opportunities.
Bring in Experts
Don't hesitate to seek advice and assistance from succession planning experts as you begin the process.  They will be able to offer objective advice and insights from an outside perspective — which may prove to be very valuable to your succession planning efforts.
If you are just starting to consider a succession plan, or would like an objective review of your existing plan, we can help you identify the key aspects necessary for the continued success of your business.  Please contact:

Theodore "Tod" Wagner
Partner
Taxation Services
216.373.2519
EMAIL
Theodore A. Wagner?>
CPA, CVA
Partner and Executive Committee Member, Taxation Services
216.373.2519
twagner@bmf.cpa
About the Authors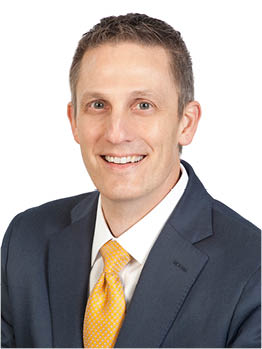 Theodore A. Wagner
CPA, CVA
Partner and Executive Committee Member, Taxation Services
Subscribe
Stay up-to-date with the latest news and information delivered to your inbox.