www.bmf.cpa
John Jenkins Named Partner at BMF
John E. Jenkins, CPA, was named the newest partner at Bober Markey Fedorovich (BMF), a top 20 Northeast Ohio CPA and advisory firm, effective January 1, 2019.
The Cuyahoga Falls resident joined BMF's tax practice in 2013 as a senior manager after spending significant time with one of the industry's "Big Four" firms. Serving as a resource to the firm's Cleveland and Akron offices, John's expertise spans from federal, multi-state and international tax compliance, buyout transaction and due diligence consulting, and tax planning strategies for large C-corporations as well as closely held family businesses.
John noted that BMF's large transaction advisory practice, with its national client base, has led to many particularly interesting due diligence projects, as he has worked with business owners and private equity firms to help align their personal and business goals during a sale or business acquisition.
"John has proven to be the ideal trusted partner for his clients," said BMF CEO Richard C. Fedorovich. "He brings seasoned expertise in critical taxation matters that have demonstrated significant impacts on financial positions. We are pleased to welcome him as our newest partner and look forward to his continued contributions as a leader within our firm."
John graduated cum laude with a bachelor's degree in accounting from Mount Union College. He is active in a variety of community organizations, including DANCECleveland, Immaculate Heart of Mary Parish, and Boy Scouts of America.
Theodore A. Wagner?>
CPA, CVA
Partner and Executive Committee Member, Taxation Services
216.373.2519
twagner@bmf.cpa
About the Authors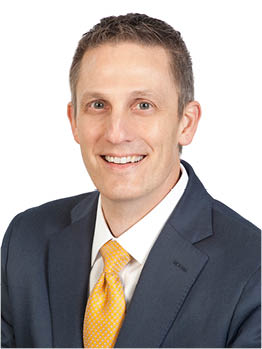 Theodore A. Wagner
CPA, CVA
Partner and Executive Committee Member, Taxation Services
Subscribe
Stay up-to-date with the latest news and information delivered to your inbox.
Related Articles