www.bmf.cpa
Stephen Mazza Joins BMF as Partner
We are pleased to welcome Stephen A. Mazza, CPA, as a Partner in the firm. Steve has spent nearly his entire career at a regional accounting firm, joining immediately after graduation in 2011 from The University of Akron. Throughout his career, Steve has built trusted relationships with clients, becoming much more than an outside financial accountant to instead function as a critical and trusted business advisor. He supplies them with the indispensable ideas they need to drive profitability and growth dependent on the individual firm's business goals.
Steve brings a unique blend of technical accounting expertise with strong business strategy skills in ways that make a significant impact for his clients.


– Tod Wagner, partner & executive committee member
The pandemic certainly put his skills to the test, as it did for nearly every business professional, as he worked side-by-side with client management teams to chart a course that would ensure they would not just survive the pandemic but come out as financially strong once business conditions returned to normal. Whether it was tapping into government loans, debt consolidation strategies or identifying undiscovered opportunities for cost savings, Steve drew on a variety of creative and forward-thinking approaches that proved invaluable to his clients during a once-in-a-career experience that was a first-time challenge to everyone.
A graduate of The University of Akron, Steve brings a diverse set of experiences including tax strategies, trust and estate planning, business and family office consulting and mergers and acquisitions. In an unusual scenario for an accountant, he received the Achievements in Excellence Award from the Akron/Canton chapter of the National Sales & Marketing Executives (NSME) in 2021, based on his work in growing the practice at his prior employer.
Steve's passions are not restricted to his work, of course. When Steve invests himself in a project, he likes to go all in, whether it's at work or outside the office in his free time. He's active in the community but prefers to focus his energies on just a few organizations in order to contribute to them in ways that make a meaningful impact. He serves as treasurer of the Paul and Jane Martin Foundation, which pairs dogs with people with cognitive challenges, and is on the board of BARC, which operates and maintains the Akron Dog Park.
I just love being around animals and we take our son to the zoo at least once a month. If there was anything that would have ever pulled me away from my chosen career in public accounting, it would have been going to work every day at the zoo!


– Steve Mazza
Steve is a resident of Copley, a proud Zip and enjoys the community, the nature of the people here. He has a passion for helping others, which was a motivating factor for his choice of public accounting.
Theodore A. Wagner?>
CPA, CVA
Partner and Executive Committee Member, Taxation Services
216.373.2519
twagner@bmf.cpa
About the Authors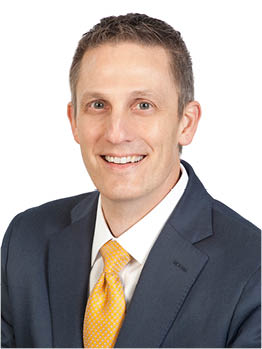 Theodore A. Wagner
CPA, CVA
Partner and Executive Committee Member, Taxation Services
Subscribe
Stay up-to-date with the latest news and information delivered to your inbox.
Related Articles