www.bmf.cpa
STAFF HIGHLIGHTS – FALL 2023
Best of the Best
We have again been named to the Best of the Best Firms list by INSIDE Public Accounting (IPA) for our notable high performance – a direct result of our intentional growth strategy for success!
READ MORE
New Associates
We are excited to announce and welcome the following additions to our professional staff.
Justine Baker joins us as a Staff Accountant in our Audit department, bringing three years of experience in corporate accounting. She received her bachelor's degree from Ursuline College and is pursuing her MBA at Youngstown State University. She resides in Akron with her husband and two children, loves to play softball, and is excited to help BMF win the Akron Corporate Challenge next year. Welcome, Justine!
Arielle (Ari) Clark joins us as our new HR Manager! A graduate of Kent State University Stark, Ari brings more than four years of experience from a manufacturing company honing all aspects in an HR department. When she is not at work, Ari enjoys spending time with her husband and their pup, cheering on the Cleveland Browns and attending country concerts. We are excited to have her join our Firm Operations team. Welcome, Ari!
Kerah Gross joins us as a Staff Accountant in our Audit department. After graduating from The University of Akron in 2019, she spent the first two years of her career in corporate accounting and the last year at a small local tax firm. She currently lives in Aurora with her fiancé, Daniel, and their dog, Hermes. She is a die-hard Cleveland Browns fan and in her free time, she loves to craft and spend time on her boat. Welcome, Kerah!
Katlyn McManus joins us as a Tax Senior Accountant in our Client Services group. Katlyn is a graduate of Kent State University and spent the first four years of her career at a Top 10 firm specializing in Private Client Services. When she's not working, she loves cheering on our Cleveland Browns and traveling to Maryland to spend time with family and friends. Welcome, Katlyn!
Ericka Schempp joins our Firm Operations team as an Administrative Assistant. Ericka brings more than five years of administrative experience, most recently in the property management industry. In her free time, she enjoys reading, rewatching Game of Thrones, or trying out a new recipe. Welcome, Ericka!
Connie Ulich returns to our Firm Operations team as a full-time Administrative Assistant. Connie worked with us as a seasonal administrative assistant during the 2022 tax season and we are excited to have her join the "A-Team" permanently. She is a graduate of The University of Akron and in her free time, enjoys gardening, cooking and traveling. Welcome back, Connie!
Sarah Werner returns to #teamBMF as an Audit Supervisor. Sarah interned with us in 2018 before graduating from Kent State University and spent the following five years honing her skillset at a global technology-enabled CPA and professional service firm. In her free time, she loves cheering on Cleveland sports teams and playing volleyball. She is excited to work with her old BMF friends and build new relationships. Welcome back, Sarah!
Staff & Community Updates
Help isn't only defined in a business context. We encourage our teams to invest in our communities, each other and ourselves. Here are some of the ways we're enhancing our efforts to support our local charities by continuing our roles as nonprofit agency leaders and investing in our individual growth and development.
Devon LaRiccia and John Jenkins presented on Section 174 Research & Development Capitalization at The University of Akron National Tax Conference, which is designed to update tax practitioners in the accounting, legal, business and governmental sectors.
Stephanie Smith presented on a webinar with the AICPA and Accounting Today on Web 3.0 trends and how accounting firms' brands can keep up with the pace of change. Stephanie also facilitated several CliftonStrengths workshops for Energy Harbor's Network for Empowering Women.
BMF Golf Outing
What an AMAZING day we had at our company golf outing! From driving balls down the fairway to sinking putts (sometimes), this event was the perfect way to bond and unwind outside the office. But it was about more than just golf – it was about building camaraderie, connecting with one another and creating memories that will last a lifetime. Thanks to everyone who joined us for this incredible day. Here's to many more outings filled with laughter, friendly competition, and unforgettable moments!
Stephanie E. Smith?>
Strategic Communications & Engagement Manager, Marketing Department
330.255.2452
ssmith@bmf.cpa
About the Authors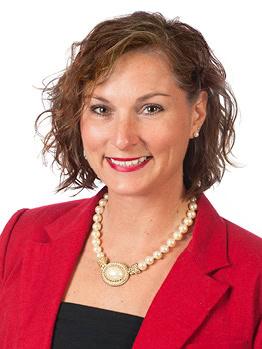 Stephanie E. Smith
Strategic Communications & Engagement Manager, Marketing Department
Subscribe
Stay up-to-date with the latest news and information delivered to your inbox.