www.bmf.cpa
When Owners Hang On Too Long: The Business of Letting Go
When you've devoted your life and career to the success and sustainability of your business – the business you, your parents or grandparents may have started – oftentimes it's hard to let go.  But staying on isn't always what's best for the continued success of your business; in fact, it could be detrimental.
Continuing to do things "your way" deprives the company of fresh thinking and growth opportunities and frustrates the next generation of executives. Ensuring the ship stays afloat isn't the only reason owners won't let go. Below we've outlined some common reasons owners hang on too long:
Legacy: After investing your whole life into building a company, oftentimes it becomes an integral part of your identity. Exiting may leave you wondering how you will continue to define yourself and maintain your legacy.
Control: You are respected for your experience and opinions and people are interested in what you have to say. Although being in charge entails a lot of responsibility, you may feel that if you leave, your prestige may diminish.
Relationships: You've invested years in developing a network of professionals and friends during your career — not just with coworkers, but also with clients, vendors and industry peers. Owners may feel that they'll likely miss these friends and mentors they had if they leave.
Anxiety: When you've run things your way for a long time, it can be difficult to delegate responsibilities that have solely rested with you. Having confidence in the next generation of leadership may be concerning in that the company may stop performing to your expectations – which may have financial implications.
Boredom: When your work has become your life, what will you do all day if you're not going to the office?
An old Chinese proverb says: "The best time to plant a tree was 20 years ago. The second-best time is today." Failure to plant the succession planning tree jeopardizes the business and adds significant risk to the financial investment. Without proper planning, you may experience:
Alienation or possible loss of potential successors; able and willing candidates may take their talents elsewhere
Hiring or promoting mistakes to fill urgent gaps; placing individuals who lack personal drive, commitment, skills, training and education
Difficulty in obtaining financing if lenders perceive inadequate business planning
Loss of customers or vendors when needs are not met to the standard they expect
Failure to realize the full value of the business during the exit process
Owners taking a significant tax hit upon exit
The solution comes down to planning, for both yourself and your company.
Make Your Future a Priority
Knowing what's ahead will help quell the anxiety associated with exiting the company. This means you'll have to figure out exactly what's next for you.
Do you want to retire but stay close to the business?
Do you want to move away?
Are you thinking about starting another company?
Perhaps you want to advise or lend a hand to other entrepreneurs?
Whatever your next move, it's always best to be intentional with setting aside time to consider your future. Working with a career or executive coaches to brainstorm and solidify next steps can help identify ways to address many of the concerns you may have about exiting.
Focus on the Future of Your Company
Succession planning requires time and resources. For example, who will take over the business when you leave? Will you sell to a third-party or perhaps form an employee stock option plan? Will you pass the business on to the next generation of family?
Whatever you decide, you'll need time to get the company in shape to align with your future goals. This will require extending business relationships to your successors, securing new contracts, scrubbing the books, investing in technology, and other endeavors to ensure the success and longevity of the company.
If you're passing the business on to family members, you'll need to make sure they're ready and able to take over. If they're not yet qualified to lead, you must help them build the skills they will need to succeed.
Remember, you have options. But the next phase — for you and the company — won't happen without careful planning and enough time to get all the pieces in place.
James E. Merklin?>
CPA/CFF, CFE, CGMA, MAcc
Partner, Assurance and Advisory
330.255.2448
jmerklin@bmf.cpa
About the Authors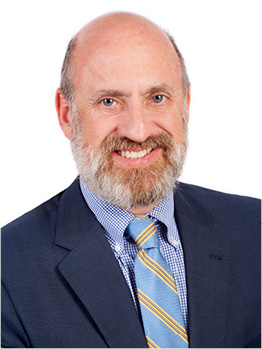 James E. Merklin
CPA/CFF, CFE, CGMA, MAcc
Partner, Assurance and Advisory
Subscribe
Stay up-to-date with the latest news and information delivered to your inbox.
Related Articles