www.bmf.cpa
Staff Highlights – Summer 2022
Welcome our Newest Partner!
BMF welcomes with pride and purpose, our newest partner, Dana Mountjoy!  Read Story
New Associates
We are excited to announce and welcome the following additions to our professional staff.
Jenny Bonds joins us as an Assistant in our Administrative Team ("A-Team"). Jenny brings more than 15 years of office experience from a healthcare setting and is excited to learn all things accounting. Along with spending time with her husband, two sons and three cats – Mr. Pete, Bob Marley and Norman – she enjoys gardening, Ohio State football and Fleetwood Mac. Welcome, Jenny!
Madelyn Braun joins us as a Recruitment Coordinator with our HR Team! After graduating from Kent State University, Maddie served in a similar HR role for a multi-company retailer and as an Admissions Coordinator for a local college. Originally from Milwaukee, Maddie is a Green Bay Packers fan but now calls Akron home with her cat, Jo. She enjoys spending her free time with friends and is excited to help bring new talent to BMF! Welcome, Maddie!
David Campbell, CPA, MBA, joins us as a Senior Accountant in Assurance & Advisory. Dave earned his master's in accounting from Baldwin Wallace University and began his career in public accounting. He then transitioned to the banking and insurance industry where he was an internal auditor for seven years. He tells us he missed the challenge and growth opportunities in public accounting, so we're glad to welcome him to #teamBMF! Welcome, Dave!
Devon Lariccia, CPA, joins us as a Supervisor in Tax Services. After graduating from Kent State University, Devon spent more than four years at a local public accounting firm where he focused on corporate tax returns. A Willoughby native, Devon is a Cleveland sports fan and currently resides in Wickliffe with his Boston Terrier/French Bulldog, Milo. In his spare time, he enjoys working out and keeping up with technological advancements. Welcome, Devon!
Melissa Lieb, MSA, joins us as a Staff Accountant in Assurance & Advisory. Melissa brings a seasoned background from diverse industries including pharmaceutical, banking and insurance. Melissa obtained her Bachelor's degree and Master's in Accountancy through the University of Phoenix while working and raising her five sons. She enjoys camping and fishing with her family and loves visiting Las Vegas each year.  We're excited to have you on board, Melissa!
Thomas Lyons, CPA, joins us as a Senior Analyst in our Transaction Advisory Services practice. Tom spent the past five years at regional public accounting firms where he gained valuable insight into accounting and assurance. Tom is a graduate of Miami University and is a Cleveland Browns fan (Go Browns!). He enjoys golfing and his favorite place that he has traveled is Dublin, Ireland, where he studied abroad in college. Welcome, Tom!
Kelly McCaffery joins us as a Staff member in our Business Advisory Services group. Kelly graduated from Kent State University and began her career at a regional public accounting firm, working on both the tax and accounting sides. She enjoys hiking and being outdoors and her favorite place is Denver, CO. Kelly has a dog and a cat that can play fetch! Hailing from Chardon, OH, she currently lives in Cleveland. Welcome, Kelly!
Nick Staser joins us as a Staff Accountant in Assurance & Advisory. Currently living in Lodi, Nick is a graduate of The Ohio State University and is looking to pursue his master's in business administration. He enjoys football, where his favorite teams are his alma mater and the Minessota Vikings, and going fishing. Nick is looking to take his first out-of-state fishing charter this year in Washington state while visiting friends. Welcome to the team, Nick!
Staff & Community Updates
Help isn't just defined in a business context. We encourage our teams to invest in our communities, in each other and in ourselves. Here are some of the ways we're enhancing our efforts to support our local charities by continuing our roles as nonprofit agency leaders and investing in our individual growth and development.
Events
Summertime is a great opportunity for #teamBMF members to connect outside the office and enjoy the weather! From RubberDucks games at Canal Park, to an employee outing at Cedar Point, the annual Corporate Challenge, to our Summer Soireé at the Shoreby Club – there's no shortage of great events in Northeast Ohio!
Stephanie E. Smith?>
Strategic Communications & Engagement Manager, Marketing Department
330.255.2452
ssmith@bmf.cpa
About the Authors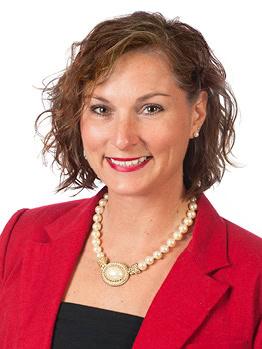 Stephanie E. Smith
Strategic Communications & Engagement Manager, Marketing Department
Subscribe
Stay up-to-date with the latest news and information delivered to your inbox.
Related Articles